Getting Started As Our Affiliate
Read and Accept the Terms of Service to Get Access to Your Dashboard
Unless you take a minute to read and accept the terms of service, access to your dashboard and advertising tools will be restricted. It is imperative that you read and understand them to avoid misunderstandings on how our system operates.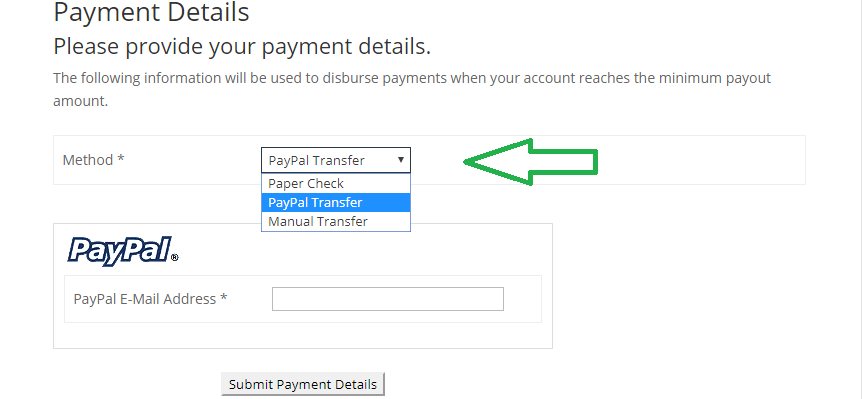 How Do Want To Be Paid?

You are required to indicate your preferred choice of payment. If you prefer direct bank deposit, then select manual payment. Once that is complete, it is time to pick your ads and affiliate links, as shown in the image.
Your Personal Ads and Affiliate / Referral Links

By referring to the image, you can see the following:
Your affiliate link (1). This

 

MUST

 

be included in all your post on social media or links you send out for our system to recognize your visitors. Without your affiliate ID in the link, the visitors are considered general, thus if they buy no commissions will be attributed to your account.

Creatives (2). These are banner ads for to add to websites and images you can download and post online along with your referral link.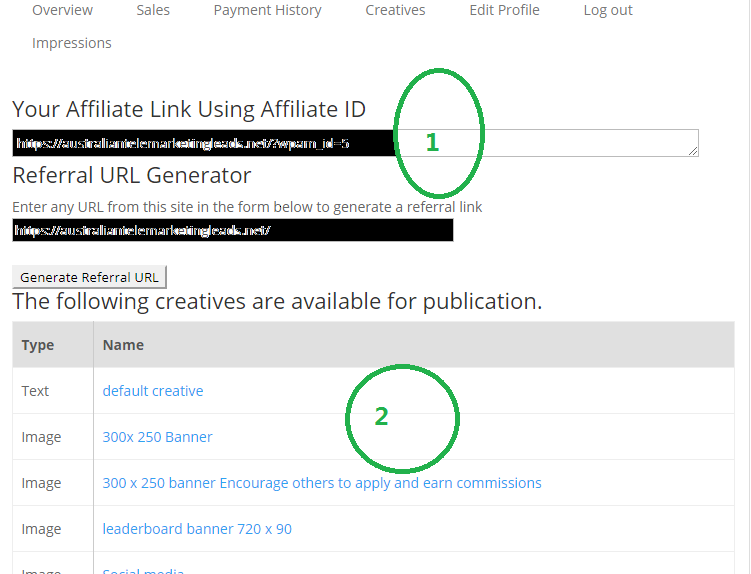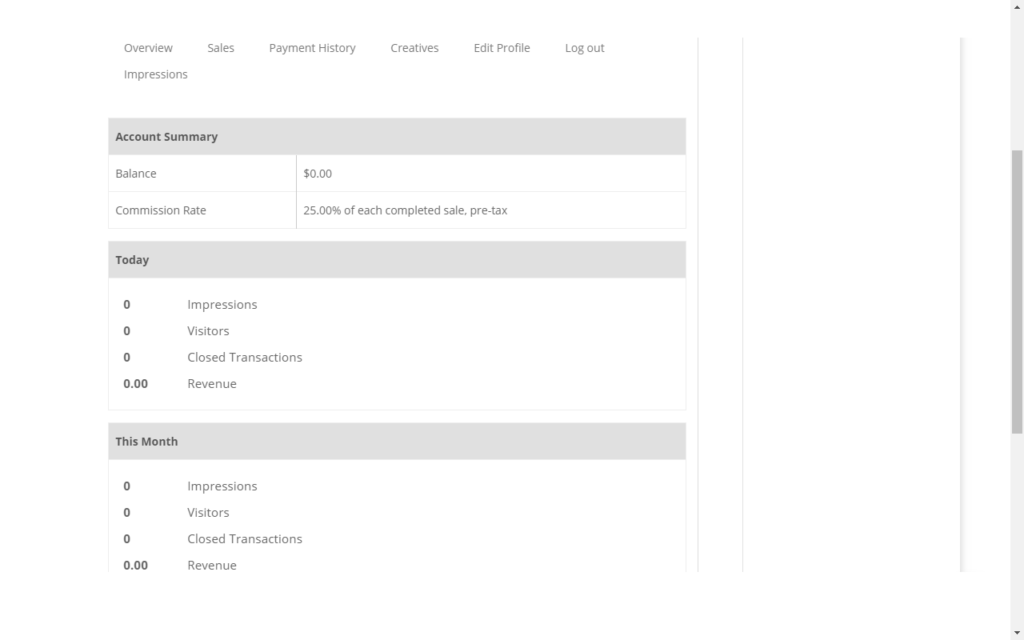 Your Personal Dashboard

Your comprehensive personal dashboard is designed to keep things simple and yet provide you with up to date statistics on your marketing efforts. The dashboard will show you how many people saw your links or banners, how many clicked them and visited our site, as well as, how many made a purchase.
Got a question? Email us immediately and we'll do our best to assist you.