Why Use Our Appointment Setting Services?
What separates Australian telemarketing leads appointment setting services from all other B2B telesales and telemarketing companies is our strategic approach, recruitment, training and the discipline to stay "relevant and valuable" on each and every appointment setting campaign.
At Australian Telemarketing Leads, when we say "relevant and valuable", we're referring to a fully integrated appointment setting process, which isn't just about throwing a script together and handing it over to a sales agent while wishing them good luck. 
We strongly believe that nothing happens by accident and if you want to be a world-class business that people would like to deal with, you'll want to have strong competencies in both marketing and appointment setting. Since Australian Telemarketing Leads is a fully integrated marketing and appointment setting agency, we understand the complete picture on how to create success… not just one piece of the sales equation. Ultimately, it's about having a deep understanding of your target demographic, how they like to be communicated to and how to create relationships and overall credibility making appointment setting a pleasure for all concerned.
Our appointment setting services in Australia can provide a significant boost to businesses looking to increase their sales and grow their customer base. These services specialize in identifying and setting appointments with potential customers, so businesses can focus on closing deals and growing their revenue.
Appointment setting services in Australia offer a wide range of benefits for businesses. For one, they can save businesses a significant amount of time and money by handling the initial stages of the sales process. This includes identifying potential customers, making contact, and scheduling appointments. Additionally, many services also offer lead generation, which helps businesses identify and target new customers.
One of the greatest benefits of appointment setting services in Australia is the expertise and experience they bring to the table. Many services employ trained and experienced sales professionals who know how to effectively communicate with potential customers and set appointments that will lead to sales. Additionally, these services have access to a wide range of tools and technology, such as automated dialers, CRM software, and sales scripting, which help them to be more efficient and effective in their work.
Another key benefit of appointment setting services in Australia is their ability to help businesses access new markets and customers. Many services have a deep understanding of specific industries and can help businesses to identify and target new customers in those markets. This can be especially valuable for businesses that are looking to expand into new regions or industries.
Overall, appointment setting services in Australia can provide a valuable boost to businesses looking to grow their sales and revenue. With a wide range of benefits, from saving time and money to accessing new markets and customers, these services can help businesses to take their sales efforts to the next level.
Benefits of Appointment Setting Services
Our experience suggests that most people not only buy on the basis of benefits, but also relationships. Ask yourself the question: "when did I last buy from someone I disliked?" The answer is most probably 'never'. It is in the area of developing "buying relationships" that truly sets Australian Telemarketing Leads apart. All our appointment setters are seasoned, skilled professionals that understand the necessity of creating credibility and relationship.
The proof? Australian Telemarketing Leads and its partners have generated over $15 million in quantifiable appointments and leads for our clients. We know of no other agencies our size that can make such a bold claim.
As you might be aware, most appointment setting companies work in a call center environment and are highly leveraged. This generally results in them being too transactional in their orientation and rarely strategic. They just don't have the time to think strategically and function in an ever evolving environment when they're spread so thin. That is another way that Australian Telemarketing Leads is different.
All our telemarketing agents reside in Australia, South Africa and the Philippines. They are experienced B2B and B2C appointment setting professionals professionals. They understand the complexities and challenges of today's business market and are supported by Australian Telemarketing Leads' top shelf support technology. Australian Telemarketing Leads is a SalesForce.com and Bitrix24.com user partner company.
Appointment setting Services vs Lead Generation
At Australian Telemarketing Leads we specialize specifically in top quality appointment setting and lead generation call dispositions and B2B marketing activities. So, whether we're calling on channel partners, executing technology demos, cold calling, registering events, post-show follow-ups, sponsorship invitations, exhibit promotions, presentation appointments, or primary research, you'll get the results you need.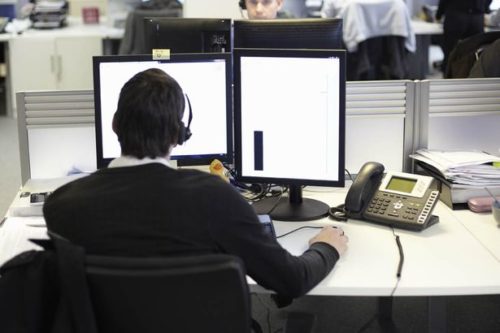 And while Australian Telemarketing Leads is a global company with national reach, we're very much at home in Sydney, Perth, Melbourne, Brisbane and Adelaide.
Our team of experienced professionals will be happy to assist you in assessing your strategic sales goals and tailor our telesales and B2B telemarketing services to your specific needs.